Very often when I talk to a owner who is looking to put his property in the market, he would have a perceived prices in mind. Of course who wouldn't want to make a lot from just selling their property. Every home has its unique selling point, but is it right to impose this on the potential buyers?
There's always a old saying, all home can be sold even haunted homes; its only the prices that makes the difference.
I'm not suggesting to sell way below market prices, but to price it at a competitive price. It involves the market situation (Buyers or sellers market), similar units within the project and nearby's asking prices, potential of the area, banks indicative (As most buyers takes loans and this would affect their buying) or SRX X-Value and many other factors that will  affect the pricing of your property.
In Summary, to sell at the right price calls for some research and analyst. Hence hire professional a Real Estate Salesperson to handle all this for you, while you sit back and think about the next property you shall be investing in.
5 Prices to Consider When Pricing a Home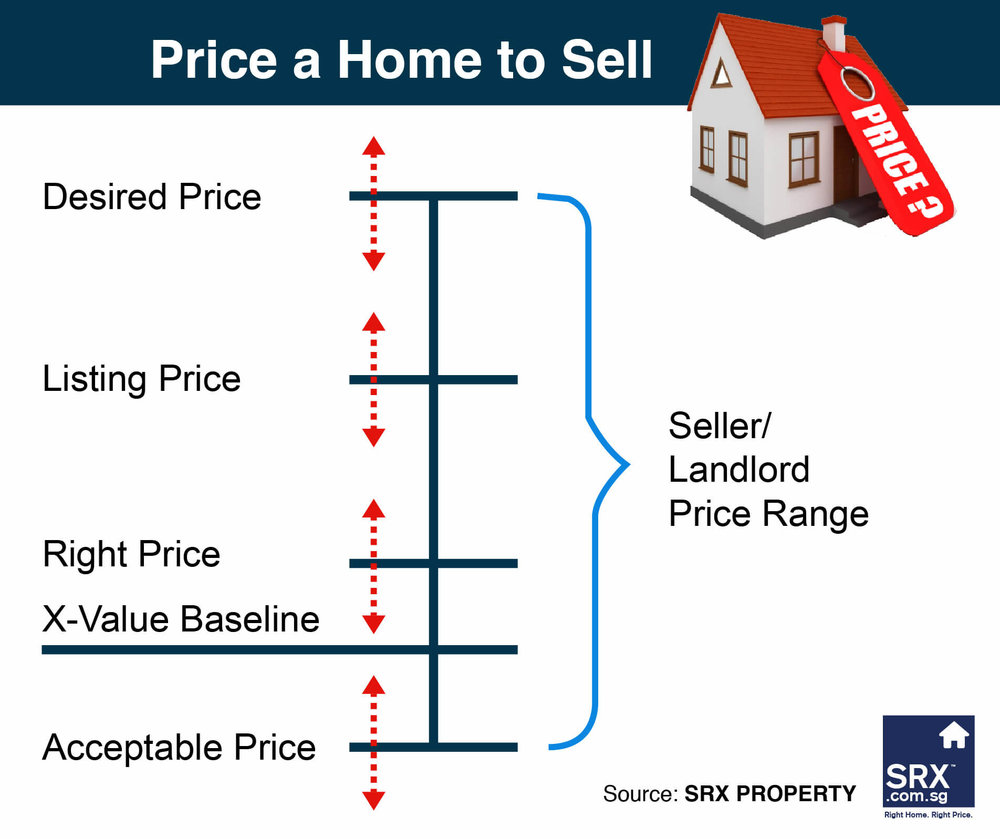 In real estate, we price a home by comparing it with similar properties that have recently transacted. X-Value provides you a mathematical baseline in which to arrive at the listing price. X-Value is a computer-generated estimate of the value of your home. In micro-seconds, it searches your project and neighborhood for homes that recently transacted and selects those that are similar in terms of property type, floor area, build-in area, floor level, and tenure. Next, X-Value calculates a single value based on a best practices valuation methodology. Ask your agent for the details on the comparables that were used to price your home. Read more…
Image from srx.com.sg